Loving Memory Jewellery
Also see:  Information for Funeral Directors, Hospices and similar establishments.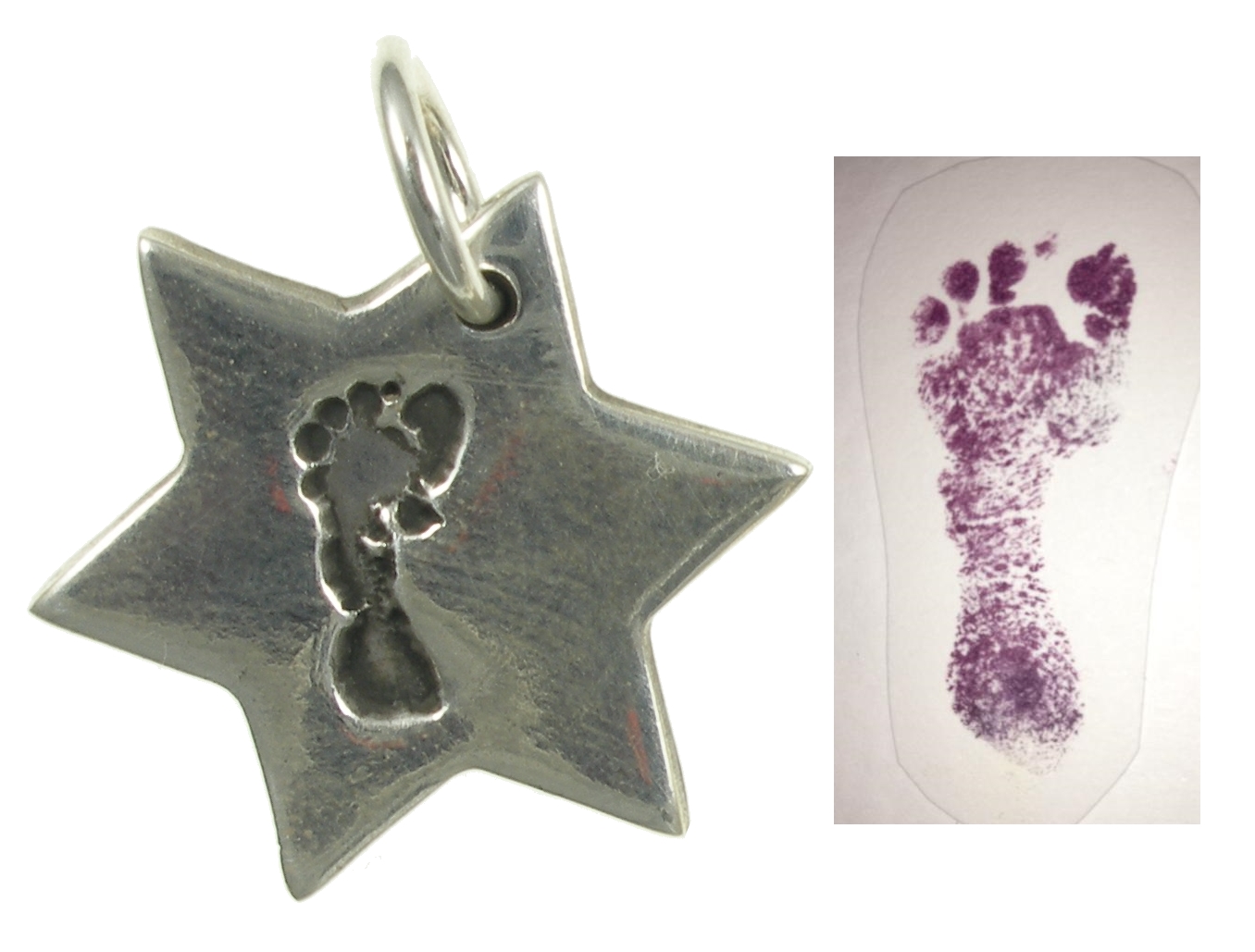 It's always very sad when a loved one passes away, and it is natural to feel comforted by being able to keep something of them close to us.  It doesn't matter whether it is an elderly grandparent or a sleeping baby (or anyone in between), I can help you create a beautiful keepsake to remember them by.
If you have lost someone recently, time is of the essence to get the prints collected.  Please contact me as soon as possible to arrange a print kit to be sent to you.  You can purchase the print kit on its own and there is no obligation to order jewellery but at least you will have the prints so if you do decide you would like a keepsake charm at a later date, you will be able to have one.
Usually the funeral directors will be happy to collect the prints for you, my kits are very simple to use and come with full step by step instructions, but if you would like me to speak to the person looking after your loved one then I would be happy to do so.
For an adult or older child, you can choose whether you would like to have fingerprints or a full hand or foot print.  For young children and babies, I generally recommend a full hand or foot print as they often do not have much definition on their fingerprints.  Of course, if you would like to purchase kits for both then you are welcome to do so.  The kits are just £5.99 each, including postage.
If you already have prints that were taken in the hospital or at home, I can use these to make a special charm for you.  They can be scanned and emailed to me or you can send me a black and white photocopy through the post, I would never ask you to send me the originals.  Choose any charm from the hand and footprints range for your special keepsake.
If you have fingerprints in moulds or on paper you can choose from the Fingerprint Jewellery Range there are also a few items listed below if you are stuck for ideas.
Here's what my customers have to say:
"Hi Gemma

I collected your parcel from the post office today and just wanted to thank you so much for such beautiful pieces. These wee stars will help us to keep Charlie even closer in our hearts and allow us to touch the wee hands and feet that were so sadly taken away from my family.

I will always be grateful to you for this and for the sensitive manner which you dealt with my request.

Kindest regards

Emma Wood x"