Are you wondering what to do with your loved ones cremation ashes?  Maybe you have looked at those little 'jewellery' urns and they aren't quite your thing. A different option would be to have something made from my 'ashes into silver' range.
I have developed a technique that allows me to mix a small amount of cremation ashes into silver itself so that it actually becomes a part of the piece.  Unlike an 'urn' where the ashes could be emptied out, my technique embeds the ashes into silver.
Because I work with silver clay, it is possible to craft pretty much any design. Texture mats enable me to incorporate beautiful patterns into your design.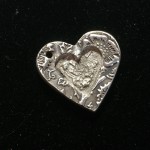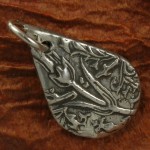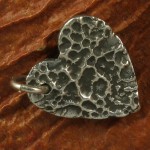 You could even have the ashes put into a charm that features your loved ones fingerprint, handprint or handwriting.  I can make the ashes visible in the silver (the lumpy effect), or I can hide them underneath the top layer of the piece so that you still get the smooth, shiny finish and no one needs to know that you have ashes  inside.  Only a tiny amount of ashes is needed, half a teaspoon will be more than enough to create this effect, leaving you with plenty of ashes to scatter or be made into other items.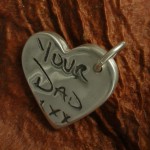 .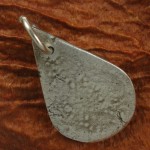 If you are interested in having some cremation ashes added to your piece please do get in touch.  gemma@lastingtouch.co.uk
UPDATE:  I now also have a range of ashes in glass jewellery