Memorial Jewellery - Funeral Directors and Hospices info page.
If you have landed on this page and are looking to purchase a piece of memorial jewellery for yourself, please visit our memorial fingerprint jewellery page for more information.
If you are a funeral director, hospice or similar establishment looking to offer fingerprint jewellery to your clients, you are in the right place. I work with a number of businesses to offer keepsake jewellery to their clients so that they can have a special item that helps them feel close to their deseased loved ones.
I have had amazing feedback from clients who have purchased memorial jewellery and I have to be honest, it touches my heart every time.
Please get in touch to discuss your requirements with me. The best way to contact me is by email at gemma@lastingtouch.co.uk You are also welcome to give me a call on 07775239176
If you just wish to order a one off piece I will send you the fingerprint kit in the post, usually I am able to do this the same day. The quickest way to order is via the website. Here is the link: Fingerprint Kit
If you would like to take regular orders for keepsake jewellery, I can supply you with print kits, fliers and a small selection of product samples to show your clients. If you are placing regular orders I am also happy to consider a wholesale arrangement, whereby you can access discounted prices.
How does it work?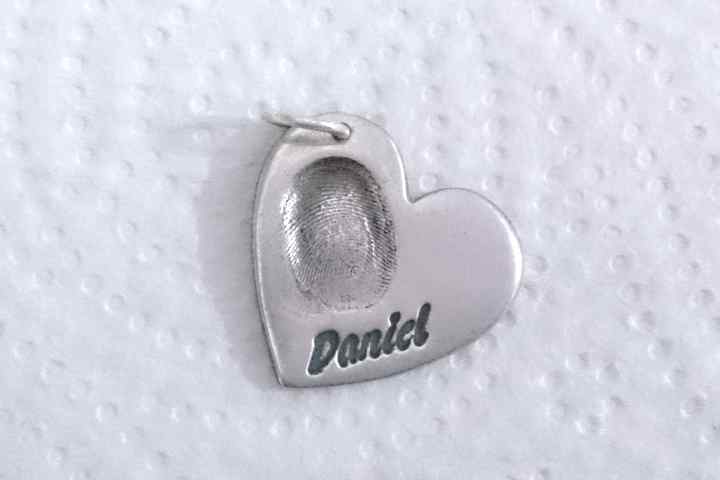 Fingerprints are usually taken using a 2 part moulding putty, this creates a cast of the persons fingertip which is used to create an impression in the silver, it is an exact replica of the fingerprint as if the person had placed the finger there themselves.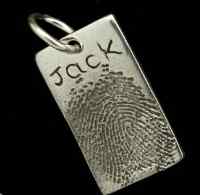 I can also work with fingerprints taken with ink on paper, this gives a very different result. The prints often have to be enhanced in order to capture the fine lines and as the print on paper is flat, the finished piece will also be flat. It will not capture the shape of the finger in the same way a mould does.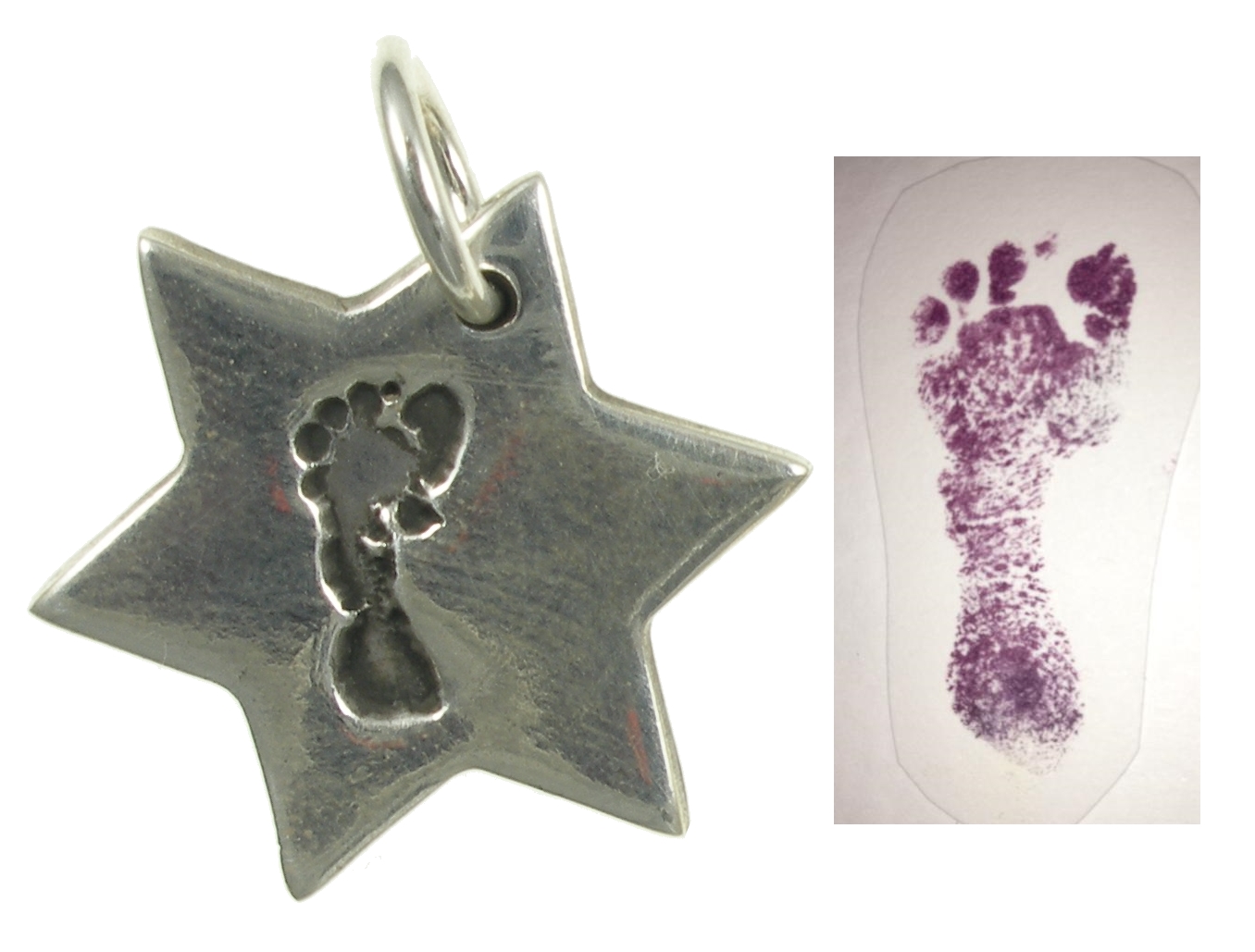 Hand and footprints are usually recommended for baby and young child pieces as often they do not have very defined fingerprints. They can however be done for any age. Often, the hospital will have already taken prints that can be used. If not, I can supply a quick and clean inkless wipe kit that can use used to take the prints.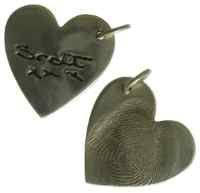 I also offer the option to have a sample of handwriting put into a silver charm, this is a lovely alternative for people who might not have prints available, or it is possible to have a print on one side and handwriting on the other.


Funeral Directors FAQs
My client wants to get a piece of jewellery but they don't know what they want yet, can I just take the prints and allow them to decide at a later date?Yes that's absolutely fine.
Can you make more pieces of jewellery from the same print?
Yes, one print mould can be used over and over again to create multiple pieces.
Will the prints be returned?
Yes of course, all fingerprint moulds and handprints etc will be returned with the finished pieces. If you have prints on paper, it is not necessary to send the originals, a scanned or photocopied image will be fine.
When is payment due?
As these are custom made piece payment will be due on return of the prints before any work is commenced. Once work is started on the order it cannot be cancelled or amended.
How long do the pieces take to make?
I try to get memorial pieces done as a priority as I understand how special they are. I am usually able to ship between 1-2 weeks from receiving the prints, however at busy times such as mother's day fathers day and Christmas there could be up to a 28 day wait. Christmas is particularly busy from November onwards.
Will the jewellery come gift boxed?
Yes, absolutely!
Is it real silver?
Yes, the charms themselves are 950 Sterling Silver, which is a slightly higher grade than the standard 925 sterling, but with the benefit of being much more durable than 999 fine silver. Any necklaces or other attachments will be 925 sterling silver.